Why You Need an FBA Inspection?
Views: 0 Author: Site Editor Publish Time: 2022-08-03 Origin: Site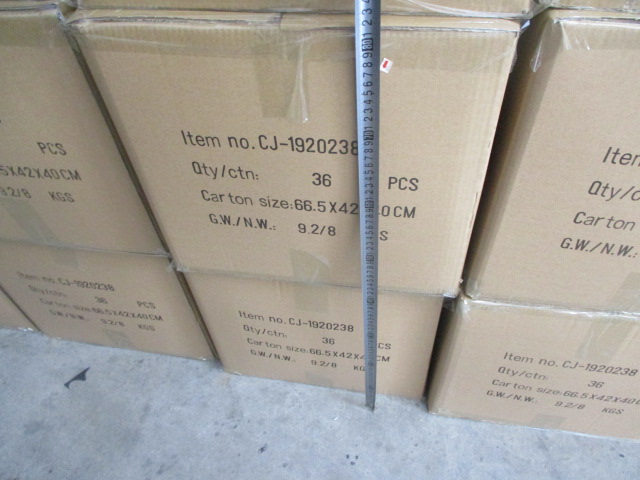 Working with a customs broker for your Amazon FBA can make the entire process of working with a fulfillment provider and logistics easier. But it's also important to remember that as the Amazon seller, it's up to you to make Amazon's packaging and labeling requirements clear to the factory staff.Moreover, this is one of the best ways to ensure you maintain a high level of quality.
You can avoid getting a one-star rating because of damaged packaging, faulty products, and extended shipping time frames by investing in an FBA inspection.It's easy to assume that the FBA fulfillment centers in China are aware of Amazon's fulfillment requirements, but that's not always the case. By using a quality-control company to inspect the goods and how they're shaped, you'll be ensuring that all these areas meet Amazon's standards and maintain your reputation.
Amazon isn't responsible for duties applied to the import of goods, and they can't be listed as the "Importer of Record" on your shipments. Amazon can only be listed as the "Ultimate Consignee" if the documentation says "in care of FBA" for the business entity listed.It's up to you to verify that all your packages list your business as the importer and ultimate consignee. Ultimately, making sure that your containers don't get rejected is your responsibility. As long as you work with your supplier and a third-party quality control company, this should be straightforward.
It helps you comply with Amazon FBA standards. According to Amazon's FBA Quick Start Guide, failing to follow these regulations "may result in the immediate refusal of inventory at the Amazon fulfillment center, the disposal or return of inventory, the blocking of future shipments to the fulfillment center, or a charge for any unplanned services."
Besides reviewing their FBA Start Guide, use their comprehensive checklist to ensure your manufacturer meets Amazon's standards.One of the risks you take by not getting your goods and packaging inspected is causing shipping delays. If your products aren't labeled or packed correctly, they will get stopped at customs. Don't make the mistake of assuming Amazon covers any duties or VATs.
You might think you're saving money by skipping over quality-control inspections, but you're likely throwing money away. The financial repercussions that come with not meeting Amazon's FBA requirements can quickly eat up your profits, especially if you're already earning thin margins.While FBA inspections aren't free, the clarity and control it provides you will certainly help you avoid expensive penalties and delays you could have avoided.
Running an FBA business is a great way to cut down on upfront costs, but it puts you at risk of creating a negative experience for your customers. That's because you don't have any control over the assembly, packaging, shipping, or handling.Furthermore, this is something you can't afford to take a chance on since one bad review on Amazon can quickly ruin all your efforts. Amazon is an extremely competitive online marketplace, and it's difficult enough to stand out when you do everything else correctly.