Why Do You Need Container Loading Supervision (CLS) Service
Views: 1 Author: Site Editor Publish Time: 2022-08-02 Origin: Site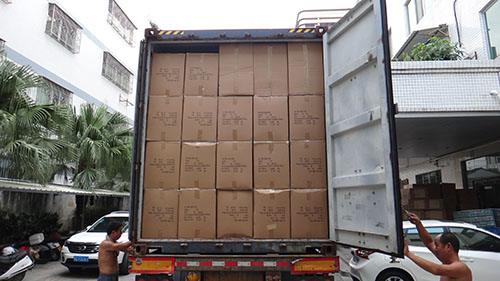 Why Do You Need Container Loading Supervision (CLS) Service
Container Loading Supervision Service also calls Container Loading Inspection (CLI/CLS) to ensure your finished goods are handled correctly as safe transportation when loaded into containers and ship to the final destination, so the service is kind of cargo inspection before it loads into the container.
More and more foreign purchasers buying products in China, but they receive products that are inconsistent with the actual orders, such as products that are inconsistent, poor quality, insufficient quantity of products, problematic containers, and even empty containers, resulting in great economic losses.To avoid the above, we recommend that you use our container loading supervision (CLS) service. Sometimes we call it "container loading inspection". It takes place in the warehouse of the manufacturer or the business place of the freight forwarder.In the process of supervision, we should not only supervise the correct loading and quantity of products, but also check the correct packaging and quality of goods.
The Container Loading Supervision usually takes place at the factory's warehouse or the forwarder's warehouse and conduct after a Pre-Shipment Inspection (PSI Inspection)
During the loading supervision, our inspector not only supervises the entire loading process, ensures the loading of the correct products and correct quantity but also inspect the correct packaging and the quality of goods. It's the final opportunity to confirm compliance with your requirements in terms of quantity, assortment, and packaging.
Ensure your products are transported in the appropriate conditions. Verify the right goods are loaded into the containers (no substitution). Guarantee you receive the total order quantity at the destination. Confirm your products are packaged and shipped as per conditions stated on the sales contract.
Remark: The quality spot-check just random check samples from few cartons. It's not based on AQL Sampling Standard. The spot-check will only verify product specifications and packing methods. The acceptance quality level of shipment is evaluated by a Pre-shipment Inspection instead of Container Loading Inspection
Hot Tags: quality assurance china, china quality control inspection