Why Amazon FBA Inspection is important?
Views: 0 Author: Site Editor Publish Time: 2022-08-03 Origin: Site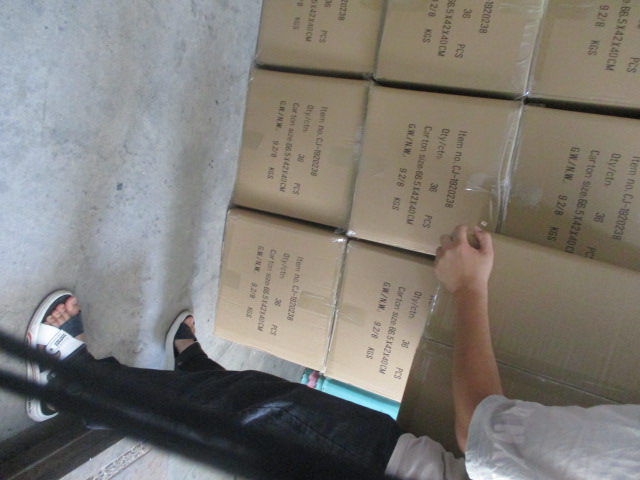 More and more entrepreneurs turn to Amazon FBA to start their e-commerce business, and it makes sense. Like dropshipping, FBA allows business owners to sell products online, but it's not as simple as picking products and waiting for the money to roll in. You lose in your ability to control the manufacturing and logistics processes for what you gain in convenience. But there is something you can do, and that's working with a quality control specialist like Jonble.
A lot of companies fail to meet stringent FBA requirements. As a result, their products and at times the complete batches get rejected due to failed compliance to the Amazon FBA requirements. An Amazon FBA inspection will ensure that you enjoy hassle-free selling on the Amazon platform while JCI Inspection takes care of the FBA requirements. In addition, there are multiple benefits of getting your product inspected as per the Amazon FBA requirements: The FBA inspections ensure that you are delivering the products that will not get rejected and avoid any troubles that the rejection might cause. The Amazon FBA inspections can help you greatly improve the quality of your deliverables With proper labeling and packaging inspections, you will ensure that the products will end up in the right warehouse, avoiding any penalties and poor customer reviews. The FBA inspection will help you avoid any last minute surprises that can cost you greatly in terms of time, money and customer satisfaction.
Fulfillment by Amazon offers entrepreneurs the opportunity to get in on the eCommerce market without spending a lot upfront, but that doesn't mean it's risk-free. Since you don't physically handle or oversee any of the production or logistics, you're more susceptible to shoddy products and negative customer experiences.By getting an FBA Inspection, you significantly reduce the chances of something going wrong. For the best results, choose a credible and reliable quality-control expert like Jonble.Delivery of the best product possible to your customers is what our inspections are all about, and we strive to make this process as straightforward as possible. We do this by keeping you compliant, preventing shipping delays, and ensuring your reputation never gets damaged.At Jonble, we're the FBA inspection experts, and we're ready to help you build your reputation. For a free quote or sample inspection report, contact us today!
Hot Tags: FBA pre shipment inspection, company, services, china, best, near me, suppliers, pricelist, quotation, Shenzhen