When is a suitable time to conduct a container loading Inspection?
Views: 2 Author: Site Editor Publish Time: 2022-08-02 Origin: Site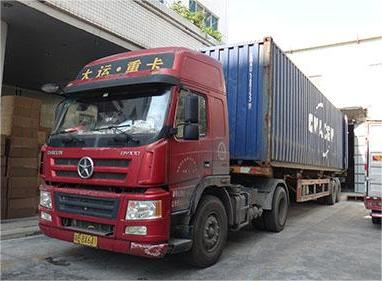 As an importer, your goods need to arrive in perfect condition. However, many things can go wrong in the loading process or during shipment. Therefore, a container loading inspection is an essential process to ensure the containers arrive safely. A container loading inspection typically takes place at the shipper's factory or warehouse and is carried out to make sure the goods are handled correctly and safely when being loaded into the shipping containers, thereby ensuring safe transportation and delivery to the final destination.
Container loading and unloading supervision is a key part of supply chain logistics and ensures your goods are signed, sealed, and delivered to their destination on time and in good condition. Container loading involves much more than you may think. Some of the basic specific requirements include identifying the key person who is the shipper and holding them responsible for the loading procedure. It's essential the appropriate container is selected for each job. The next step is to check the container when it arrives, to ensure it is clean, there are no damages or vulnerable points, and to locate any points where there might be a leak. Both the inside and outside of the container should be checked and if it isn't safe, you should order a new one to ensure your what's being shipped arrives in good condition.
Container Loading Supervision provides reassurance that your finished goods are handled correctly when loaded into containers to ensure safe transportation and delivery to their final destination in a satisfactory condition. Sometimes referred to as Container Loading Inspection, this service usually takes place at the factory or your forwarder's premises and occurs after a pre-shipment inspection (PSI).
A Pre-Shipment Inspection is suggested to be scheduled at least 2 working days before the planned loading date, so that the buyer can have enough time to check the report and decide whether to release the shipment as planned, or to discuss corrective actions with the manufacturer.