What is the Benefits of full inspection?
Views: 1 Author: Site Editor Publish Time: 2022-08-05 Origin: Site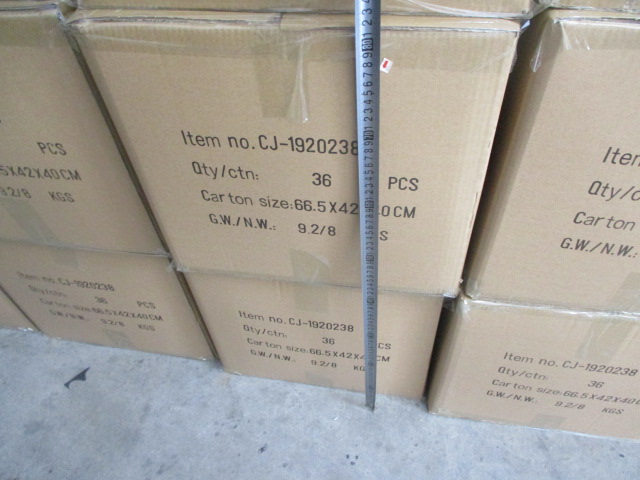 A full check Inspection is suggested to be scheduled at least 5-6 working days before the planned loading date, so that the buyer can have enough time to check the report and decide whether to release the shipment as planned, or to discuss corrective actions with the manufacturer.
A piece by piece inspection can be done at any point during the manufacturing process to confirm defect-free shipments. In most cases however, quality control inspections are usually completed after production is finished and before shipping.
A piece by piece inspection is used to improve quality and minimize or eliminate defects. It is especially useful for those buyers who need to make sure that their goods are fully compliant and meet strict customer and market quality requirements. Our comprehensive quality control inspections help to prevent defects, metal contamination as well as other defect issues from reaching your customer and causing further action, Brand effects, costs or loss of business.
A piece by piece inspection is a service provided by JCI which entails checking each and every item to evaluate a range of variables. Those variables can may be general appearance, workmanship, function, safety etc., or may be specified by the customer, using their own desired specification checks. The piece by piece inspection, can be carried out as a pre or post packaging inspection. In the case where goods require particular attention to detail, notably if goods are products with high value, JCI is able to perform 100% inspection service. Upon completion, all products which pass inspection are then sealed to ensure that every piece included in the shipment meets your specified quality requirements.
This service will help you to sort out the bad products from the good ones. This service is also an efficient way for you to check if your factory has reworked the products as requested and check the percentage of defects in your shipment. Here are some of the benefits include: Reduced Returns Accurate Reporting Higher Quality Products Improved Supplier Quality Improved Customer Relations
Hot Tags: Full Inspection for KITCHENWARE, company, services, china, best, near me, suppliers, pricelist, quotation, Shenzhen