What is examined when the container(s) are loaded?
Views: 201 Author: Wendy Publish Time: 2023-05-12 Origin: Site Inquire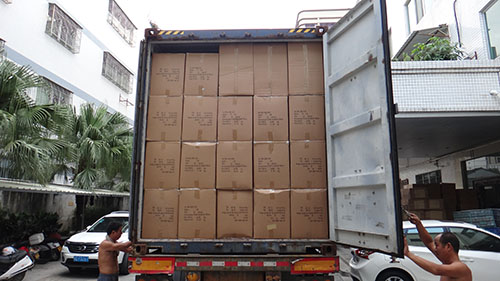 1.Conformity of products

The inspector can show up a bit early, open a few boxes, and examine the contents to see if the goods and interior packaging meet the buyer's expectations.
Making sure that the appropriate items are shipped out is the goal. Naturally, he can only inspect a small sample of each SKU, so it's possible that he won't detect if 30% of the amount is damaged. For this reason, it is recommended to do a random examination on a larger number of samples (during manufacturing and/or after everything is done).
2.Outer packing
A quick look at the condition of export cartons is a must. The cartons might be very soft because of the wet weather, already crushed or bulging, or not properly closed—these are all red flags for the buyer. What will cartons look like after several weeks in a container and a few loadings and unloadings in trucks and distribution centers?
Other packing materials might be required by the buyer: pallets, plastic wrap, etc. And for some large or fragile products, some dunnage (e.g., inflatable bags, kraft paper, etc.) might be necessary. Factories are always tempted to save a few pennies on such accessories, with potentially disastrous consequences.
3.Total quantity and breakdown
The inspector can count the whole quantity—it should be easy since it should all be packed in cartons. The number of cartons appears on the bill of lading issued by the forwarder, but this type of inspection also ensures that cartons contain the right quantity (and, if applicable, the right mix) of products.
When the truck(s) arrive, the inspector takes a few minutes to examine the container's condition. If he sees potential leaks or other issues, he should report them immediately and, if possible, ask for another container.
5.The handling and loading process
The inspector supervises the loading. The buyer might have sent a loading plan or some simple directives (e.g., "the heaviest cartons at the bottom").
He also makes sure the factory workers try to make all the cartons fit nicely in the container. Sometimes they don't take this pain, and they end up pushing (and crushing) cartons with a forklift...
6.The seal
The inspector verifies that a proper seal closes the container before the products are driven away from the factory. It also protects the exporter (under FOB or EXW terms), as it clarifies the responsibility of the forwarder.