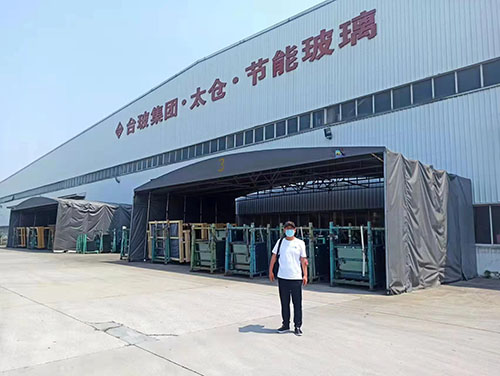 1. BSCI
Amfori BSCI is short for the Foreign Trade Association (European Business Company Organization). BSCI certification is Amfori's certification standard. Only foreign third-party certification companies authorized by Amfori can conduct BSCI certification audits. BSCI is a leading multinational supply chain management system that supports multinational trading companies in assessing and improving the social responsibility compliance of factories and farms in the global supply chain. The role of Amfori BSCI is to unify social responsibility compliance standards, save suppliers' costs of repeated audits, and effectively improve companies' performance in the supply chain through its platform.
The BSCI standard has over 2,400 members organized by Amfori. The industries covered by BSCI are mainly concentrated in daily necessities, clothing, textiles, home goods, food and beverages, electronic products, and accessories. BSCI is not a certification but provides a framework to help companies improve working conditions throughout their supply chains, including environmental principles. The social audit principles under the BSCI standard include freedom of association and collective bargaining rights, discrimination, remuneration, working hours, occupational health and safety, child labor protection for young workers, precarious employment, debt bondage, environmental protection, and ethical business practices.
The 11 basic principles contained in the BSCI are based on the ILO labor standards, the UN Charter on Human Rights, and other important guidelines in the field of human rights both domestically and internationally. compliance audits of BSCI norms must be conducted by a BSCI-appointed service provider, and a professional social auditor should arrive at the factory site for a comprehensive assessment. The results of the audit are divided into ABCDE levels and should be re-audited when due.
Sedex is the name of an organization, and SEMETA is the name of an audit method. Supplier Ethical Data Exchange (Sedex) is a non-profit membership organization. Its member companies are committed to improving the performance of global supply chains through responsible and ethical business practices, guiding buyers and suppliers alike. Sedex was established by a group of retailers in 2001 to promote the integration of social audit standards and regulatory practices. Sedex aims to alleviate the pressure on supplier audits by sharing audit reports and promoting continuous improvement in supply chains.
2. SEDEX/SMETA
Sedex stands for Supplier Ethical Data Exchange. SEDEX is an integrated network database that includes retailers, traders, and industry associations, helping companies store their labor code information within their business scope that can be shared with customers. The SEDEX audit method is provided as guidance rather than certification by the Sedex organization. More than 60,000 companies use the SEDEX/SEMETA method, which is one of the most widely used social compliance audits worldwide and incorporates environmental principles into its audit principles. Industries that use SEDEX include fresh food and groceries, clothing, packaging, chemicals, household products, tools, and machinery.
How many types of SMETA audits are there?
1) Announcement:
the auditees are explicitly informed of the audit date;
2) Semi-notification:
the audited party is notified of the audit on a certain date within a certain period, but the specific date is not explicitly notified; the audit time frame (window period) should be at least 2 weeks and at most 2 months. FedEx considers 3 weeks to be the best time;
3) No notification:
No notification of the audit date at all; the audit is conducted suddenly.
4) Scope of application:
All industries.
Many approved auditors can audit as many SEDEX as possible. some clients have special requirements.
SMETA/SEDEX follows several audit principles, including UN business respect for human rights, implementation of management systems and standards, freedom of choice of employment, freedom of association, safe and healthy working conditions, child labor, living wages and benefits, working hours, discrimination, formal employment, subcontracting and home-based work, harsh or inhumane treatment, work rights, environment and business ethics.
3.SA8000
SA8000 is an abbreviation for "Social Accountability 8000", which is a social responsibility standard and the world's first international ethical standard. Its purpose is to ensure that the products provided by suppliers comply with social responsibility standards. The SA8000 standard applies to companies of different sizes in any industry worldwide. It is based on the same principles as the ISO 9000 quality management system and ISO 14000 environmental management system, which are international standards that can be audited by third-party certification bodies such as SGS. Although the SA8000 standard does not include environmental principles, it does include worker interviews and covers a wide range of industries. The SA8000 audit principle ensures that there is no child labor, forced or compulsory labor, adequate health and safety, freedom of association and collective bargaining rights, non-discrimination, ethical and disciplinary practices, working hours, remuneration, and management systems.
BSCI, SA8000, and SEDEX have a common feature in that they focus on people and the environment rather than product quality. Their factory inspections mainly include compliance with laws, freedom of association and collective bargaining rights, prohibition of discrimination, compensation, working hours, workplace safety, prohibition of child labor and forced labor, and environmental and safety issues.
Audit Discrepancies:
BSCI: The processing time takes approximately 25 days, with a short cycle and moderate cost. The validity period for C-level certification is one year.
SA8000: The processing time is long, with a long cycle and high cost. The validity period is three years, with annual surveillance audits conducted.
SEDEX/SMETA: The processing time takes around 25 days, with a short cycle and moderate cost. The validity period is one year.