The container loading inspection that you must know
Views: 201 Author: Wendy Publish Time: 2023-05-12 Origin: Site Inquire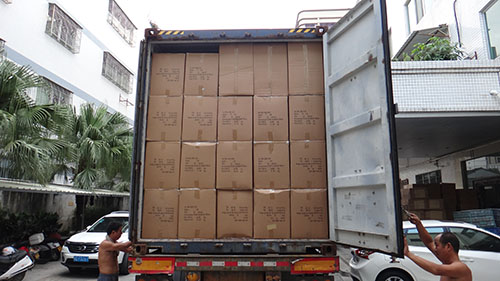 What is a container loading inspection?

When you request a container loading inspection, the inspector will choose cartons at random and check if the quantity within the carton corresponds to the order. The packaging and labeling, including the barcodes, will also be examined by the inspector. The goal of this examination is to lessen the chance that the products may sustain damage while being transported.
1. Reduce the risks
Inspections of the container's loading ensure that the precise amount of merchandise ordered has been appropriately and securely loaded. It will lessen the odds of obtaining damaged goods and the possibility of having the wrong number of things transported to the location you requested.
2. Reduce the costs
By using container loading inspections, you may avoid paying suppliers for goods shipped in error. Additionally, it will make sure that you don't pay for and ship defective goods to your recipient.
3.Maintain Quality
It will be possible for you to keep total control over your supply chain if you do on-site inspections while the product is being loaded. Additionally, it will convey to your supplier that you are constantly keeping an eye on them.
What is covered during a container loading inspection?
Container Standards: Before loading, every container will undergo a thorough inspection inside and out to look for holes or other defects and establish its suitability for the job.
Quantity: The inspector will check that your order is being loaded in accordance with the terms of the purchase agreement. Every inspection follows the ANSI/ASQC Z1.4 (ISO 2859-1) sampling size protocol, which is the accepted international standard.
Weight: After loading the container, the inspector can examine the weight of the container and the samples within.
Packaging: A sample may be compared to the original packaging requirements to ensure that they are upheld and that all terms set forth by the supplier and the buyer are met.
Shipping markings: The inspector will verify that the shipping markings adhere to the client's specifications and are correct.
On-Site Test: Before loading, the inspector may request that the provider do an on-site test analysis.
Non-conformities or defects: The inspector will keep an eye on the loading procedure. Any nonconformities discovered will be noted in the report's findings.
Container loading: An inspector will look at how securely things are loaded to look for any possible hazards.
The inspector will verify that the container is properly sealed and prepared for transport between the manufacturer and the port before applying the "definitive seal."