The benefits of FBA inspection service
Views: 1 Author: Site Editor Publish Time: 2022-08-03 Origin: Site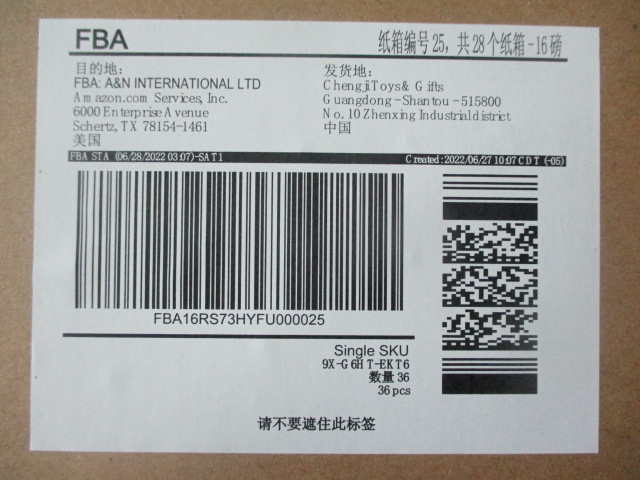 Having a third party inspect your goods before being shipped to Amazon FBA can be a valuable and almost essential part of the supply chain process. This allows for a streamlined relationship and production cycle with Amazon and ultimately higher profits due to a lack of potential defects. If inspections are not carried out, goods may be defective, labels may be incorrect, and complaints may occur, leading to suspension or the banning of your organization from selling on the amazon marketplace. Contact JCI today to begin your Amazon FBA inspection journey. With over 10 years of experience, we ensure quality throughout your supply chain process.
Our Inspection will allow you to:
Less Returns From Customers Product damages, defects and poor product quality accounts for one-third of online returns. An FBA Inspection can help you mitigate this risk before shipment. This way you can solve the issues while your products are still at the factory. Better Customer Reviews and More Sales Reviews are one of your strongest tools to attract customers. An Amazon FBA Inspection allows you to be in control of the quality you deliver. Satisfied customers, leads to better reviews, which leads to more sales, which leads to more reviews and so on. Avoid Suspension From Amazon FBA Too many customer complaints can lead to your listing being suspended or even worse, that your account gets banned altogether. An FBA inspection helps you mitigate this risk by making sure that the quality of your product is aligned with your customers' expectations. Meet All Labelling Requirements Wrongly labeled items can lead to severe penalties by US customs and border control. As an FBA seller you are responsible for meeting with the requirements of US customs in addition to the requirements of Amazon. Amazon can reject shipments that don't meet with these requirements. Our FBA inspection looks over all of these requirements.