Six Key Steps for Container Loading Inspection
Views: 208 Author: Wendy Publish Time: 2023-04-17 Origin: Site Inquire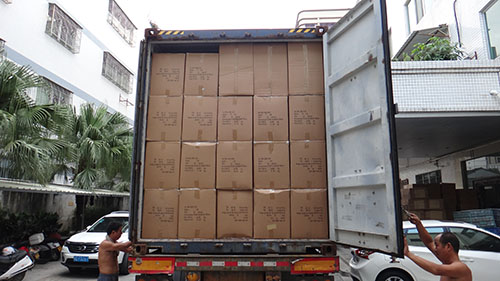 Six key steps should be followed during container loading inspections:
1.Spotting-checking the items' number and variety to ensure compliance
According to the packing list the client provided, the inspector will count the quantity of the shipment and verify that the number of cartons for each item matches those listed on the packing list and bill of lading. The inspector will then randomly select a few cartons and open them to determine whether the products and packaging meet the client's requirements.
This is an essential process as its object to ensure the right goods are packed in cartons, but inspector only can check a few cartons of each item due to time constraints, so if you would like to know the quality level of the whole shipment, we suggest you arrange Pre-shipment Inspection once the goods finished.
2.Export cartons, pallets, and other packaging condition
Inspection of export cartons will determine if they are dry, in excellent operating order, free from significant damage, fit for holding, and robust enough to safeguard the goods within.
The cartons will occasionally soften because of the rain or the high humidity in the warehouse; check to see whether they were crushed or closed improperly. All of these problems should be identified or disclosed before loading; otherwise, a complaint would surface after the container reached its destination abroad, raising red lights for the importer.
Other packing materials, like as pallets, plastic straps, etc., may be required for some delicate or dunnage products to preserve the commodities in containers, particularly the pallets. Because producers would be motivated to cut prices on it, it might not be robust enough.
The inspector is now determining whether or not solid wood pallets have a fumigation stamp.
3.Verifying Shipping Marks
Ensure that the labels, hangtags, printing marks, bar codes, etc. on products, packaging materials, and outer cartons are consistent with the client's requirements.
4.Container Condition
Examine the container's condition. Make sure the container is dry and in good working condition, free from stains, bad odors, large dents or holes, he should immediately report any issues that have a quality impact on the goods in the container and (if possible) request to replace another container.
5.Loading Process Supervision
The inspector will supervise the loading process, monitoring the loading plan is properly conducted, and all the cartons were loaded into the container.
Inspector has to make sure the workers stack the cartons nicely in the container, and no cartons are damaged during the loading process. Otherwise, the workers should fix it on site.
6.The Seal
Before the goods are driven out from the warehouse, the inspector will ensure that a suitable seal completely shuts the container. Additionally, it safeguards the exporter (under FOB or EXW conditions) by defining the forwarder's obligations.
To ensure that the whole loading procedure is under surveillance, the inspector will document each of the aforementioned six crucial phases with pictures, videos, etc.