How to Pre Shipment Inspection for FABRIC
Views: 3 Author: Site Editor Publish Time: 2022-08-08 Origin: Site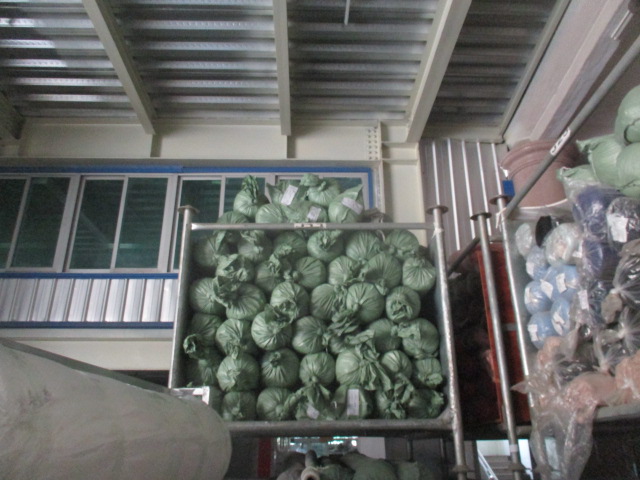 Quality control of fabric requires considerable hands-on expertise and a keen focus on detail. JCI technical engineers use the industry standard four-point grading method, along with input on your main concerns and specific requirements for each product, to build a comprehensive fabric inspection checklist. JCI inspectors then conduct a series of measurements and on-site checks to verify the quality of mass production based on your Acceptable Quality Limits, international regulations, and safety standards.
The quality of a finished item in the apparel industry mostly depends on the quality of fabric when it is collected as a roll from mills. Even it occupies 60/70 percent of total garments cost. Apparel industry should take some defensive actions to ensure the quality fabric is only being used in their items and set up fabric inspection department with modern equipment and skilled manpower.
It is expected that a Garments Producer to inspect minimum 10% per color or more of any consignment when they got and assess them based on a four-point system. By this process, they can minimize fabric related quality troubles before it moved to production.
Four-Point System, a standard established under ASTM D5430 – 07(2011), is a standardized Test Methods for fabric Visually Inspecting and Grading.
The final purpose is to find out the defects of the fabric in per 100 square yards.
Ideally, the technician designing the standard shall have a vast idea on nature of fabric defects (how an error looks and its appearance) and to define a criteria for giving penalty points based on defects and defect length.
The 4-Point System assigns 1, 2, 3 and 4 penalty points according to the size, quality, and significance of the defect. No more than 4 penalty points is assigned for any single flaw. A defect can be measured either length or width direction; the system remains the same. Only major errors are considered. No penalty points are assigned to minor defects. Whenever errors are recognized during fabric inspection under 4 points system and defect must be assigned a number of points depending on the severity or length.
Hot Tags: Pre Shipment Inspection for FABRIC, company, services, china, best, near me, suppliers, pricelist, quotation, Shenzhen