During production inspection in China
Views: 0 Author: Site Editor Publish Time: 2022-08-03 Origin: Site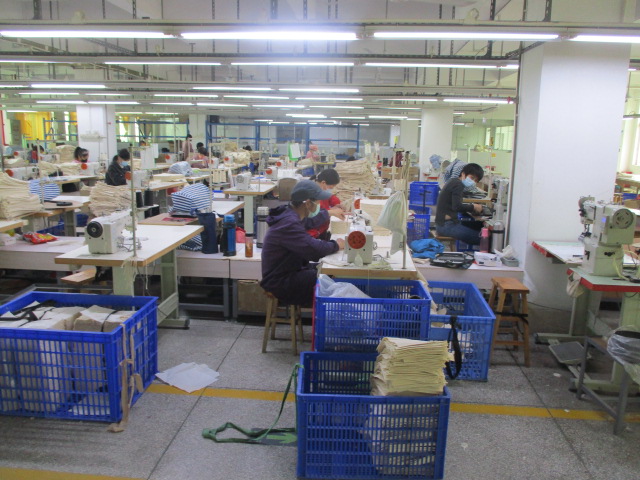 During production or DUPRO inspections are conducted to ensure production quality control when associating with a new manufacturing plant.Our during production inspections in China & Asia allow buyers to find and address the root cause of defects as they're occurring so they are corrected immediately. These defects, therefore, do not appear in the final product.During Production Inspection (DPI) refers to the inspection and testing of products during the production process. This is done when 10% to 60% of the product has been manufactured and is being packaged for export. DPI is also referred to as During Production Check (DPC).
JCI inspectors conduct a physical inspection of goods on a randomly selected sample of manufactured goods using the statistical sampling procedure ISO 2859-1 (ANSI/ASQ Z1.4). Each inspection is unique because JCI comprehensive standard checklists are customized to focus on what is important for you and your individual product specifications. The during production inspection checklists provide an extensive classification of defects and on-site tests based on international standards (EU, USA, AU and more). We can arrange a During Production Inspection in China within 48 hours and release your inspection report and certificate of inspection within less than 18 hours.
DPI checks include the following factors: Workmanship Production situation Quantity of finished products Style & colors Artworks & labels Dimensions & weight Shipping marks Packing & packaging Tests (including tests on product function, performance, durability and safety) Client's requirements.
Product appearance (AQL), workmanship quality, size measurements, weight check, functionality assortment, accessories, labeling & logos, packaging, packing and other tests and special requirements, depending on the product and the export market. The During Production Inspection(DPI) will also cover the raw materials, unfinished products and the planning of production. Our team of inspectors chooses a specific quantity of completed products, according to AQL tables - and inspects them according to your specifications, requirements and according to our protocols and expertise. After completing the During Production Inspection, a fully detailed inspection report with pictures and comments is sent to you. Then you are able to Accept or Reject your shipment online.
Hot Tags: In Production Inspection for FOOTWEAR, In Production Inspection for HOMEWARE, company, services, china, best, near me, suppliers, pricelist, quotation, Shenzhen