Do you really understand supplier audits?
Views: 232 Author: Wendy Publish Time: 2023-04-20 Origin: Site Inquire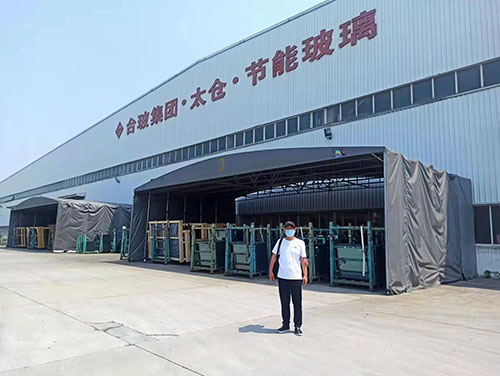 There are numerous options for whom organizations might select to deal with in today's globalized market, and this is frequently the case when sourcing suppliers. Finding the ideal provider, however, can be difficult, particularly if the firm itself is thousands of miles away. Fortunately, supplier audits may assist companies in overcoming these obstacles.
We'll go through the essential details you should be aware of about supplier audits in this post.
What Is a Supplier Audit?
A Supplier Qualification Audit is an essential step in securing your supply chain when selecting new potential suppliers in China. Also referred as a basic supplier assessment, or supplier evaluation audit, this service guarantees you start manufacturing your goods at a legitimate supplier who can meet your requirements. JCI auditors conduct an on-site evaluation of the factory to enable you to understand the level of reliability of your supplier. Each Supplier Qualification Audit is unique, combining your specific requirements with the JCI Supplier Qualification Audit checklist.
An audit of a supplier's compliance with industry regulations, particularly those governing health and safety and proper manufacturing procedures, is performed. In general, auditing a supplier involves a wide range of procedures. As a result, they are frequently customized to the needs of the client. Every business, from food to electrical items, has a different supplier auditing procedure.
Who Conducts a Supplier Audit?
As part of their yearly review or due diligence assessment, an internal team from the buyer organization usually initiates the supplier audit process under the direction of someone in charge of the quality or procurement departments. After that, the internal team will decide what data should be obtained from suppliers and if the audits themselves should be conducted internally or externally.
A neutral third-party inspection firm often conducts supplier audits. On behalf of the buyer, this organization assesses the supplier's compliance with certain quality standards and client needs. Every two years, supplier audits should be performed to make sure the supplier is performing to expectations.
What Are the Three Types of Supplier Audits?
Supplier audits can be broken down into three broader categories, namely: announced audits, unannounced audits and desktop audits. We've summarised the key points of each of the three audits below.
1.Announced Supplier Audits
Announced supplier audits give the supplier a notice before they are conducted. Both parties agree on this before the inspection, allowing ample preparation time. Although this style is effective, it can somewhat lack transparency as the supplier has an opportunity to review and improve their processes before they are audited.
2.Unannounced Supplier Audits
Unannounced audits are performed on a supplier without first discussing the audit with the supplier or giving them prior knowledge of the inspection date. This is a trending inspection method, as it gives the buyer an insight into the daily operations and practices used onsite while ensuring that nothing has been tampered with or prepared beforehand (which can occur during unannounced visits).
3.Desktop Supplier Audits
An inspector does not need to travel to the supplier's location to conduct a desktop audit. Instead, the emphasis of these audits is on making sure that the supplier's records and certificates are current. These can include things like the ISO 9001 certification, which verifies that their quality management system is up to the standards necessary and agreed upon by the organization working in tandem with the supplier and the governmental authorities that control the industry.