Container Loading Inspection procedure
Views: 0 Author: Site Editor Publish Time: 2022-08-02 Origin: Site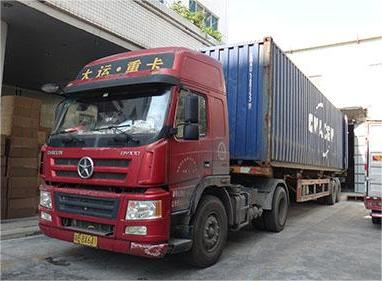 Container loading involves much more than you may think. Some of the basic specific requirements include identifying the key person who is the shipper and holding them responsible for the loading procedure. It's essential the appropriate container is selected for each job. Container loading and unloading supervision is a key part of supply chain logistics and ensures your goods are signed, sealed, and delivered to their destination on time and in good condition. The next step is to check the container when it arrives, to ensure it is clean, there are no damages or vulnerable points, and to locate any points where there might be a leak. Both the inside and outside of the container should be checked and if it isn't safe, you should order a new one to ensure your what's being shipped arrives in good condition.
Record the weather conditions, arrival time of container, container number and truck number Check the inner and outer condition of each container to assess damage, wellness, perforation, smell and marks etc. Check the quantity of goods loaded and record the condition of outer packaging (master cartons/pallets) Randomly select and open sample cartons to verify compliance with customer's specifications Supervise the loading process to minimize breakage and maximize space utilization Seal the container with the custom's seal Record the seal numbers and departure time of containers
Record the arrival time of container at the destination Witness the container opening process Check the validity of the unloading documents Check the amount, packing and marking of the goods Supervise unloading to see if the goods are damaged during these processes Check the cleanliness of the unloading and shipment area
Loading supervision Wherever loading takes place, inspectors will monitor the entire process. This includes a condition evaluation of the shipping container as well as verification of product information, shipment quantities, packaging suitability, and overall supervision of the loading process. Once the container is loaded, a branded seal is applied to the container to reduce the potential risk of product substitution occurring after loading. Container loading Any container loading and unloading supervision starts with a container inspection. If the container is in good condition and the goods are 100% packed and confirmed, then the loading and unloading inspection process continues. The inspector verifies that the correct goods were packed and that all the client's specifications were met. Once the loading and unloading of the container commences, the inspector verifies that the correct unit amount is being loaded.