Container Loading Inspection checklist
Views: 0 Author: Site Editor Publish Time: 2022-08-02 Origin: Site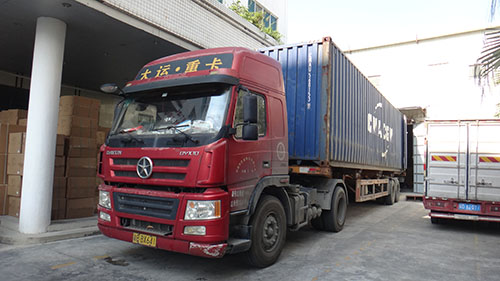 Sometimes the hard use and handling of containers will result in problems that impact the quality of transportation, because of broken holes or weatherproofing failure, you will see ingress of water from leaks, and then resultant mold or rotting wood happen.When the goods arrive at the destination port, some cartons were found missing, or deformed products found in cartons, wet cartons in containers, you will lose time and cost to discuss where this problem comes from and why it can't be avoided before shipping.
Container Loading and Unloading Inspections Container Loading and unloading Inspections service guarantees that JCI technical staff are monitoring the entire loading and unloading process. Wherever your products are loaded or shipped to, our inspectors are able to supervise the whole container loading and unloading process to your designated location. JCI Container Loading and Unloading Supervision service ensures that your products are handled professionally and guarantees the safe arrival of products to your destination.
Container Loading Inspection checklist as below:
Main Container Loading and Unloading Supervision Checklist Container conditions Shipment quantity and product packaging Check 1 or 2 cartons to see if products are right Supervise the whole loading and unloading process Seal container with customs seal and witness the open process of container
Vessel loading inspection: Ensuring that the loading process is completed under reasonable conditions, including good weather, the use of reasonable loading facilities, and the use of a comprehensive loading, stacking and bundling plan. Confirm whether the cabin environment is suitable for the storage of goods and verify that they are arranged properly. Verify that the quantity and model of the goods are consistent with the order and ensure that there are no missing goods. Ensure that the stacking of goods will not result in damage. Supervise the entire loading process, record the distribution of goods in each cabin, and assess for any damage. Confirm the quantity and weight of the goods with the shipping company and obtain the corresponding signed and confirmed document upon completion of the process.