Behind the Scenes: Container Loading Inspections
Views: 201 Author: Wendy Publish Time: 2023-05-08 Origin: Site Inquire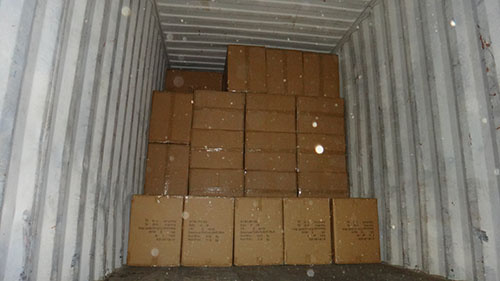 There are many layers with exporting and importing goods. This is why acute container loading inspections are so vital.

The little things are the big things
Container loading inspections may not seem like a big deal. But it is the little things. The behind the scenes things that no one thinks about. The devil in the detail things. That is where full-service logistics management fits in. Using a trusted shipping inspector allows you to concentrate on the long list of other things you have to focus on to keep your business moving forward.
An essential part of this is container loading inspection
Damaged goods, wrong quantities, missing documentation. These are all things that can go wrong during the process of loading and or shipping.
The inspection confirms that goods are properly handled, and then safely loaded into shipping containers. This affirms a safe journey to their final destination.
It's about quality: the inspection process
1. Quantity:
Verifying the number totals to match the order specifications. Particularly, an inspection often times includes ensuring the pieces (individual units), volume, weight, case and or pallet counts measure up to the order.
2. Quality:
Checking the condition is critical to make sure the shipment is free and clear from any form of damage. Even the slightest hint of harm with the product could lead to catastrophic, not to mention expensive, results for the receiver. For example, if the lids of food product pails are not properly fastened, then they could become ajar at sea and perhaps ruin the entire shipment.
3. Packing:
Confirming that the exterior and interior packaging is protecting goods from any physical or temperature damage is essential, especially when it comes to packaging HazMat or UN Specification. In the same way, inspecting the proper packing material, such as specific lumber, wrapping, tape, absorbent material, cushioning, etc. is equally important.
After all, goods often have a long journey:
4. Labeling:
Ensuring the integrity of shipping labels is also a vital part of the packing inspection. Factors to consider during for inspecting labels include correct and unobscured placement and any bilingual requirements
5. Supervising the loading:
A big part of this step includes inspecting all aspects of the shipping containers and vehicles. The inspector affirms that the shipment is ready to go by examining the condition of the container, truck and trailer. This includes a seal that closes the container before the products leave the warehouse. It also protects the exporter (under FOB "Free on Board" or EXW terms) because is makes clear the accountability of the forwarder. For more information about Incoterms® 2020 rules, visit the ICC website.
6. Reporting:
Lastly, a BoL (bill of lading) a document issued to the carrier to acknowledge receipt of cargo for shipment. Also, sharing a detailed-report including photos with the importer is the final step of the inspection process.