6 Benefits to Conducting a Supplier Audit
Views: 203 Author: Wendy Publish Time: 2023-04-25 Origin: Site Inquire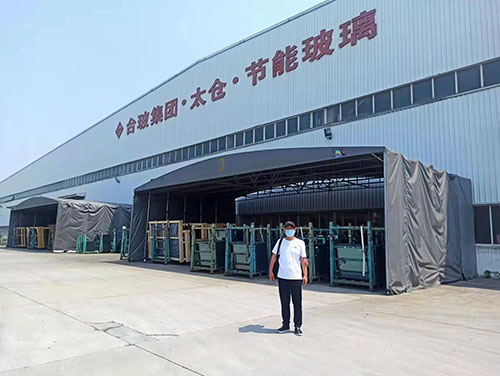 A company's risk increases along with the length of its supply chain. There is a risk of subpar performance with every new supplier. The quality of the parts and components that are delivered might suffer from inadequate supervision. Before an issue arises, a supplier audit is a good technique to assess the reliability of a certain supplier and the risk it poses to the company. Companies may raise their overall quality by ensuring that their suppliers maintain high standards for their product quality and delivery, which is what a supplier audit aims to show.
Supplier issues can cost a company money, or worse yet, cause harm to its customers. With an effective supplier quality management solution, a supplier audit can be painless and can identify serious problems early in the production cycle.
The following is a list of benefits that can be realized by conducting a supplier audit:
Adopt Organizational Quality Standards
Your suppliers' quality has a significant impact on the quality of your final product. To maintain consistency, it is reasonable to apply the same set of standards throughout the supply chain. Within an electronic quality management system, compliance with customer quality management system criteria, industry standards, and laws may be automatically tracked and measured. Any noncompliant materials will be found by a quality audit, which will also start a strategy to guarantee conformity to industry standards.
Practice Effective Document Management
An audit of a supplier's quality records will guarantee that they are all present and properly stored. During the audit process, significant documents for inspections, nonconformances, and supplier approvals are reviewed.
Identify Areas of Potential Risk
Operational excellence is guaranteed throughout the whole product lifetime thanks to complete traceability and product genealogy of every component, subassembly, and final assembly. A manufacturer will be able to complete the loop on any deviations, nonconformances, or delays by conducting a supplier audit to find any holes in the supplier quality process, manufacturing process, engineering change process, and shipping process.
Recover the Cost of Poor Quality
A supplier audit offers a thorough analysis of the performance of the supply chain to pinpoint winners and losers. The price of quality may be significantly influenced by suppliers. Numerous elements that affect the Cost of Poor Quality (COPQ) are caused by actions taken by suppliers. The cost of defective items can then be recovered by manufacturers working with a supplier to improve quality or by pursuing cost recovery through supplier charge-backs.
Improve Supplier Communication
Collaboration between the manufacturer and its suppliers is enhanced through a supplier audit. The free flow of information and total transparency on both sides of the partnership are made possible through visibility into supplier-related actions. The manufacturer/supplier relationship is monitored on a regular basis to ensure that goals are being met and that both parties continue to benefit. The chance of manufacturing success is significantly increased when goals are matched.
Improve Customer Satisfaction
A supplier audit improves the process of bringing high-quality products to market and clearly specifies quality targets. Any negative safety incidence is discovered before it occurs by investigation into risky regions. Customer satisfaction with the finished product will inevitably rise with strict compliance and quality standards in place.
The quality exhibited by a company's suppliers may have a significant impact on its reputation. An audit of a supplier is a simple technique to add responsibility to the supply chain and accurately gauge its performance.